Season 5 Announcement
Exciting news for fans of the hugely popular anime, Is It Wrong to Try to Pick Up Girls in a Dungeon? – a fifth season is in the works! How awesome is that? What's even better, the original cast will be returning to bring their characters to life once again.
This big reveal took place on November 4 at a special event called Vesta Party in Tokyo, celebrating the 10th anniversary of the original Danmachi light novel series. It was quite the star-studded affair, with notable guests like voice actors Yoshitsugu Matsuoka (the voice of Bell), Inori Minase (Hestia), Saori Hayami (Ryu), and many more in attendance. Even the esteemed author of the light novel series, Fujino Omori, graced the event with his presence!
As a little bonus, they treated fans to a sneak peek at season 5 with a captivating teaser visual. And if that wasn't enough, there's also a special recap trailer featuring familiar scenes from the anime, enhanced with fresh audio from the character Freya. Be sure to check them out below:
Danmachi season 5 teaser visual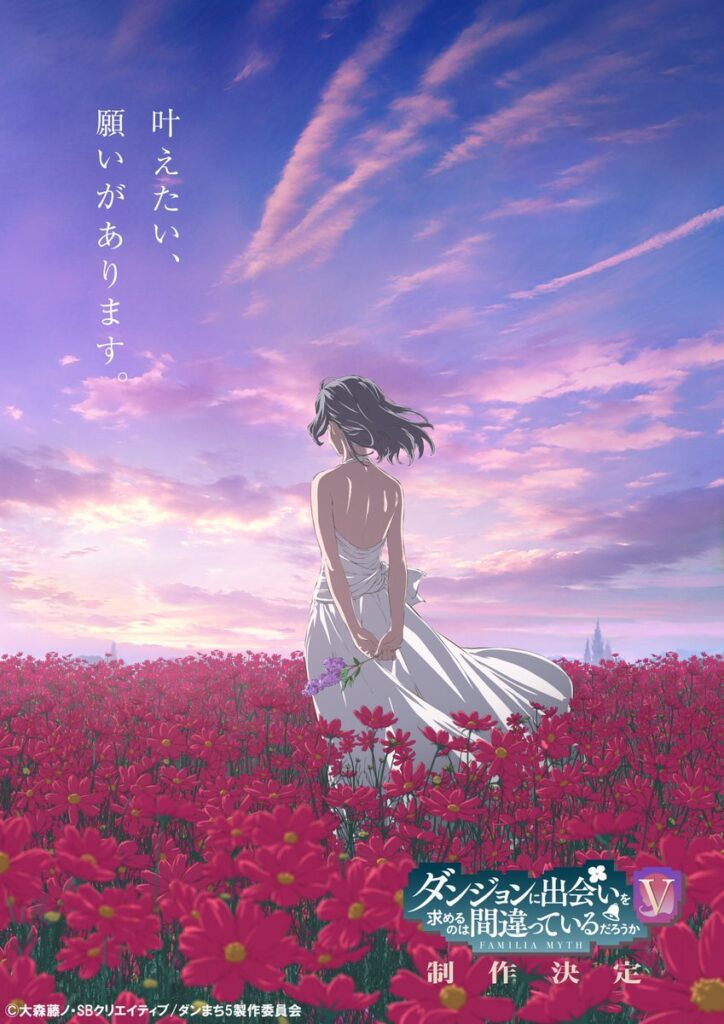 Danmachi season 5 special recap trailer
What's the Story About?
Let me give you a quick overview of the series, just in case it's new to you. Is It Wrong to Try to Pick Up Girls in a Dungeon? is based on a light novel series that kicked off back in 2013. It follows the journey of a young man named Bell Cranell, who takes up the mantle of an adventurer and joins a group led by the goddess Hestia. Together, they embark on thrilling escapades, and Bell hones his skills, growing stronger with each adventure.
As we gear up for season 5, Bell is set to confront some formidable trials when he steps into the intriguing realm of Orario's pleasure quarter. Here, a formidable faction known as Ishtar Familia holds sway, presenting Bell with a challenge he won't navigate alone. He'll need to rely on the aid of a captivating courtesan sporting fox ears if he aims to return home unscathed. It's bound to be an adrenaline-pumping ride, don't you think?
More Exciting News
But hold on, there's more! This announcement of season 5 is just one piece of a grander celebration marking the 10th anniversary of the Danmachi series. Fujino Omori, the author, has been treating fans to a new book every single month for a whopping thirteen months. Now that's quite the literary feat! In fact, it's even set a record for uninterrupted publication.
And here's a tidbit that's sure to pique the interest of Sword Oratoria aficionados. The author hinted at a significant shift in the narrative's focus, moving away from Ais Wallenstein to shine the spotlight on another character. So, if you're a dedicated fan of Sword Oratoria, you won't want to miss out on what's in store.
Wrap-Up
And there you have it, the thrilling scoop on Is It Wrong to Try to Pick Up Girls in a Dungeon? season 5. The anticipation is real to witness the next chapter of Bell and his companions' adventures. Keep an eye out for more exciting updates!
© Danmachi 5 Production Committee / Fujino Omori, SB Creative